Win high-end clients, brand yourself, and grow your skills with this 12.5 CE Training – September 28-29
How do you win affluent clientele? What tools and resources do you need to brand yourself within the luxury market? On September 28-29, REALTOR® members have the opportunity to earn 12.5 clock hour credits by partaking in a two-day in-person Luxury Live training at Seattle King County REALTORS® that focuses on luxury home sales and marketing.
The training will help you:
Win Clients. Come out of training with the tools and resources to prospect affluent buyers and sellers and understand their specific needs.
Market Properties. Expert trainers will guide you through the marketing consultation process specific to high net worth clientele.
Connect With Peers. Meet with other new Institute Members to start building your referral network.
Grow Your Skills. Learn how to negotiate effectively and understand the nuances of complex, luxury transactions.
Brand Yourself. Walk out of training with the confidence and action plan to market yourself as THE luxury real estate professional in your market with the tools necessary to do so.
This training is offered by the Institute for Luxury Home Marketing and they drew a sold-out crowd of 60 REALTOR® at our Association in 2019.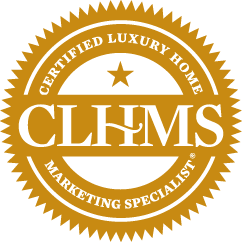 Your registration includes two days of training taught by one of our expert trainers, a Luxury Live Workbook filled with invaluable tips, lessons & examples, a one-year membership to The Institute, a certificate of completion and membership pin. Upon completion, members will also have the eligibility to apply for the Certified Luxury Home Marketing Specialist™ (CLHMS™) designation.
"This training provided me with the opportunity to learn new skills and set myself apart," said Tracey Forde, REALTOR® member for over 24 years and current board member. She also pointed out that there were many "wow" factors during this training in 2019.
Luxury Live is the only luxury home marketing training recognized by nearly every major real estate brand in North America.
Luxury Live Training
September 28-29
8:30 AM

 – 4:30 PM