Dr. Benjamin S. Danielson selected as 2021 First Citizen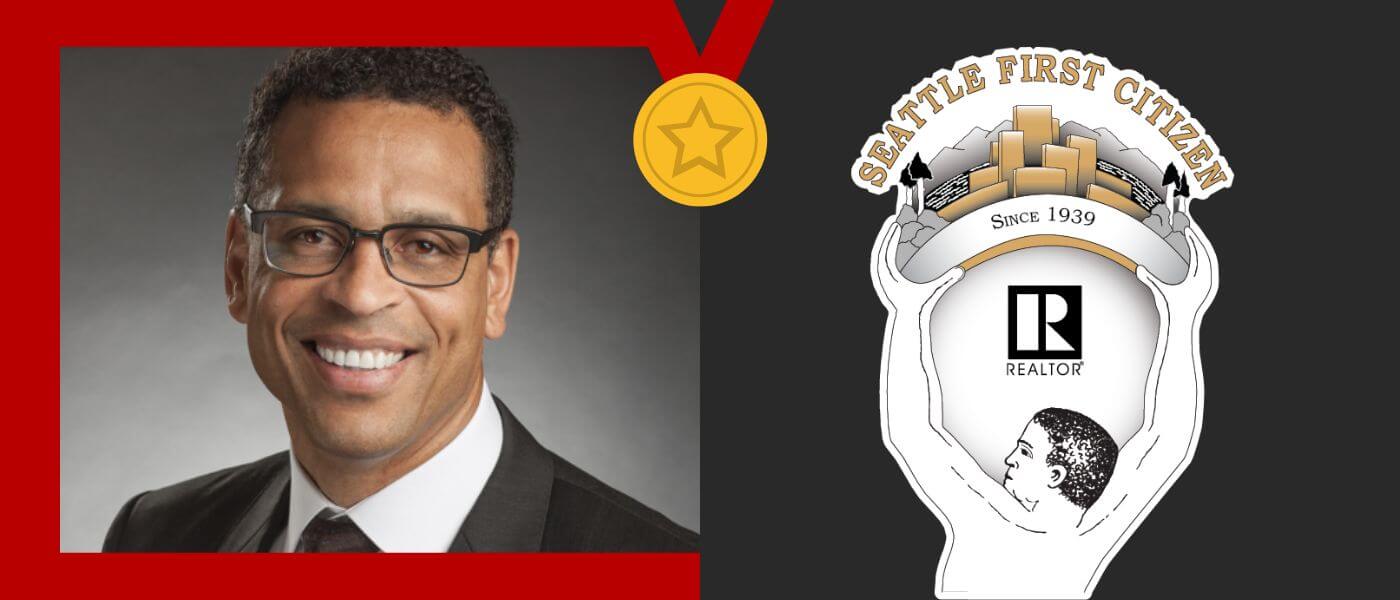 Dedicated community volunteer Benjamin S. Danielson M.D. has been selected as the 2021 recipient of the Seattle-King County First Citizen Award.
Dr. Danielson is known as a champion for equitable health access and as a devoted pediatrician who has served on numerous nonprofit boards, including the Washington Health Benefit Exchange, United Way of King County and the Group Health Foundation.
This year's First Citizen served as senior medical director of the Odessa Brown Children's Clinic, a community clinic of Seattle Children's, from 1999-2020.  Earlier this year, "Dr. Ben" as he is affectionately known, joined the University of Washington School of Medicine, where he earned his medical degree in 1992. At UW Medicine he will practice as a pediatrician part time, serve as a clinical professor of pediatrics, and help develop a new program to advance health equity.
While at the Odessa Brown Children's Clinic, Danielson founded the Washington Medical-Legal Partnership, a nonprofit organization that helps people from marginalized communities. He is also recognized as a catalyst for the creation of a second clinic to serve the Black community in southeast Seattle's Rainier Valley.
The civic celebration is presented by SKCR in partnership with John L. Scott Real Estate and Windermere Real Estate. REALTORS® Trish Coy and Cindy Silverstein, both with Windermere, are co-chairs of the First Citizen committee and event.