Diversity, Equity & Inclusion (DEI)

SKCR stands behind NAR's statement on diversity in real estate.
"Throughout the course of your career, you will likely work with buyers and sellers of many different backgrounds. As a REALTOR® sworn to uphold a strict Code of Ethics, you must treat all clients equally, regardless of their race, color, religion, sex, handicap, familial status, national origin, sexual orientation, or gender identity. The REALTOR® commitment to diversity and equality is perhaps the strongest in real estate, even going a step farther than the federal Fair Housing Act, which does not include sexual orientation and gender identity as protected classes against housing discrimination." (Source: National Association of Realtors®)
---
Representation in Real Estate
Asian Real Estate Association of America (AREAA)
LGBTQ+ Real Estate Alliance
The Alliance was founded June 2020. The all-inclusive and all-embracing organization advocates for the LGBTQ+ community in real estate and housing policy while working to improve the professional lives of members. As their website says, "The LGBTQ+ Real Estate Alliance has a mission to advocate, elevate, and celebrate."

National Association of Hispanic Real Estate Professionals (NAHREP)
National Association of Real Estate Brokers (NAREB or Realtists)
NAREB was founded in 1947 as an equal opportunity and civil rights advocacy organization for African American real estate professionals, consumers, and communities in America. The purpose of NAREB is to enhance the economic improvement of its members, the community at large, and the minority community which it serves.

Women's Council of Realtors® (WCR)
When WCR began in 1938, women weren't allowed in many local Realtor® associations. Today, this nationwide organization provides business leadership programs and is politically involved. As their website states, "Council membership means a high-level business leader who will follow through on client needs."


NAR en Español es una iniciativa creada para todos los miembros y socios colaboradores de la asociación con interés en poder acceder a información, herramientas, productos y servicios en idioma español. La plataforma es también un excelente punto de encuentro para miembros tanto de Estados Unidos como de mercados globales que tienen el objetivo de construir relaciones y ser parte de una activa y creciente comunidad REALTOR® de habla hispana.
https://www.nar.realtor/nar-en-espanol
NAR supports Diversity and Inclusion, as well as a continued commitment to Fair Housing as part of its core values. Seeking knowledge and meaningful conversation through a variety of perspectives and resources builds the ability to learn from the past and provides solutions for a better future. The purpose of this page is to collect those perspectives and resources from around the country for associations to reference and share in order to keep the conversation moving forward.
https://www.nar.realtor/diversity/diversity-equity-inclusion-resources
Diversity, Equity & Inclusion (DEI) Committee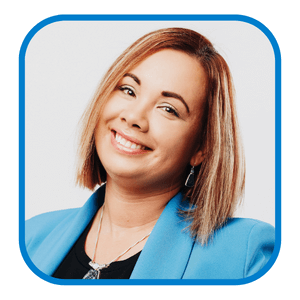 The Seattle King County REALTORS® DEI Committee meets monthly. To get involved please contact 2023 Chair, REALTOR, Marissa Beach or contact SKCR Director of Business Practices, Marie Hansch.
"Diversity, Equity, and Inclusion is good for business. Marissa Beach sees herself as a bridge bringing many cultures and communities together to increase education, awareness, and understanding. Why? Because everyone deserves a seat at the table, especially those who worked so hard to build it." (Marissa Beach)
Diversity, Equity & Inclusion (DEI) Committee Mission:
To foster inclusion in organized real estate by all communities. To promote the Fair Housing laws and best practices to all real estate professionals. To educate the membership on Diversity, Equity, and Inclusion (DEI), and how it can be utilized in the everyday practice of real estate. To develop and recommend strategies and actions that will identify, engage, recruit and mentor future leaders who represent diversity in our markets and the membership of our Association. To ensure our REALTOR® Association supports the value of home ownership for all communities.

Washington REALTORS® (WR) and the National Association of REALTORS® (NAR) have issued a challenge to members to complete a DEI Pledge by completing the following. Once complete, fill out DEI pledge forms for WR and NAR.
All successful participants receive a NAR Fair Housing Lapel Pin and recognition on the Washington REALTORS® website.
The At Home With Diversity® (AHWD) course will prepare you to work effectively with today's increasingly diverse pool of homebuyers. Real estate professionals who adapt to increasing cultural diversity in the market and who wisely plan to meet the needs of diverse clients gain a competitive edge and are able to expand opportunities.
The AHWD course is the core course in order to obtain the At Home with Diversity® Certification and counts for elective credit toward the ABR®, CIPS, CRS, RSPS and PMN designation.
Fairhaven is an innovative training platform available to all REALTOR® members at no cost. The training tests your knowledge of Fair Housing and helps members identify, address and prevent discriminatory practices in real estate.
Every member who completes this training by the end of April will also be entered into our Seattle King County REALTORS® Fairhaven Contest for Fair Housing Month.
Watch an online workshop that helps real estate professionals confront and overcome unconscious biases that can prevent equal professional service.
Perception Institute explains how our brains' automatic, instant association of stereotypes with particular groups can cause us to treat those who are different from us unfairly, despite our best intentions and often without our conscious awareness. Perception Institute then applies these concepts to the everyday work of REALTORS®, and offers strategies to override bias in order to convey respect, ensure fairness, and improve business relationships.
This list has been compiled and generously shared by DEI Committee Chair, Marissa Beach.
January
1/1 – Emancipation Proclamation (Black American): on this day in 1863, President Lincoln declared all persons held as slaves would be free.
1/4 – Birthday of Louis Braille (People with Disabilities): French educator Louis Braille created a system of reading and writing for those who are visually impaired. His system, known worldwide as "braille," remains largely unchanged today.
1/6 – Feast of the Epiphany (Christian): a feast day that celebrates the relevance of God incarnate as Jesus Christ.
1/15 – Makar Sankranti (Hindu): a festival in the Hindu faith that is dedicated to the Hindu religious sun god Surya.
1/16 – Martin Luther King Jr. Day (Black American): MLK Jr. was an American Baptist minister and activist, revered as one of the great leaders of the American civil rights movement.
1/22 Lunar New Year: this festival marks the start of the new year in the lunar calendar used in East Asia, Southeast Asia and elsewhere.
1/27 – International Day of Commemoration in Memory of Victims of the Holocaust (United Nations):commemorates the approximately 6 million Jewish men, women and children murdered during World War II.
1/29 – Birthday of Oprah Winfrey (Black American): well-known talk show host that was dubbed the "Queen of Media," philanthropist, and North America's first black multi-billionaire.
February
Black History Month: celebrates African American History. February was chosen because Abraham Lincoln and Frederick Douglass, two men prominent in eliminating slavery, were both born in February.
2/11 – Birthday of Tammy Baldwin (LGBTQ+): first openly LGBT woman elected to both the House of Representatives and the Senate.
2/14 – Birthday of Frederick Douglass (Black American): well-known American social reformer and abolitionist, Douglass escaped slavery and became a prominent activist during the Civil War.
2/15 – Nirvana Day (Buddhist): also known as Parinirvana, this annual festival remembers the death of the Buddha after he reached Nirvana.
2/15 – Birthday of Susan B. Anthony (Woman): one of the most visible leaders of the women's suffrage movement. She championed temperance, abolition, rights of labor, and equal pay for equal work.
2/22 – Ash Wednesday: a day of prayer and fasting that begins the Christian season of Lent.
March
Women's History Month: honors the vital role of women in American history.
3/8 – International Women's Day: celebrates the various (social, economic, cultural, political) achievements of women.
3/8 – Holi: Hindu holiday that celebrates the winter harvest and onset of spring.
3/10 – Birthday of Harriet Tubman (Black American): abolitionist and activist, best known for her role on the Underground Railroad.
3/17 – St. Patrick's Day (Irish): Feast of Saint Patrick, a cultural and religious celebration held around the world.
3/21 – International Day for the Elimination of Racial Discrimination (United Nations): after an incident in which police killed 69 people in South Africa in 1960, the UN created this event to call for elimination of racial discrimination.
3/22 to 4/21 – Ramadan: the start of Islam's sacred month — during this time Muslims abstain from eating and drinking from dawn until dusk.
April
4/2 – World Autism Awareness Day (People with Disabilities): A day that seeks to improve the lives of those who suffer from autism.
4/5 to 4/13 – Passover (Jewish): start of Jewish holiday honoring the freeing of Israeli slaves.
4/9 – Easter: the most important Christian holiday, which celebrates Jesus' resurrection.
4/22 – Earth Day (International): celebrates the planet we live on, observed internationally in more than 192 countries.
May
Mental Health Awareness Month: recognizes the impact of mental illness on families and communities, and raises awareness for those living with mental and behavioral issues.
Older Americans Month: celebrates the contributions of older Americans in the country.
Jewish American Heritage Month: honors the history of American Jews and their accomplishments.
Asian American and Pacific Islander Heritage Month: pays tribute to these people and their contributions to society.
5/5 – Cinco de Mayo (Mexican American): commemorates Mexico's defeat of the French army. While it's primarily observed by Mexican Americans, others often join the celebration as well.
5/17 – International Day Against Homophobia, Transphobia, and Biphobia (LGBTQ+): raises awareness for LGBTQ+ rights.
5/19 – Birthday of Malcolm X (Black American/Muslim): Malcolm X was an Black Muslim minister, well known for his activism during the civil rights movement. He was assassinated in 1965.
5/26 – Birthday of the Buddha (Buddhist): celebrates the spiritual leader who launched one of the world's most popular religions.
June
LGBT Pride Month: commemorates the Stonewall Riots and seeks to recognize the impact LGBT people have had around the world.
Caribbean American Heritage Month: recognizes the significance of Caribbean culture and history in the U.S..
6/2 – Indian Citizenship Act of 1924 (Native Americans): granted the right of citizenship to all Native Americans born in the U.S. However, the right to vote was not granted until 1957.
6/12 – Loving Day (Black American): anniversary of a historic court decision for interracial marriage.
6/12 – Puerto Rican Day Parade (Puerto Rican): largest demonstration of cultural pride in the United States. It promotes prominent, historical figures and seeks to raise awareness of critical issues in the community.
6/19 – Juneteenth (Black American): marks the anniversary of when African Americans first learned of the Emancipation Proclamation. It was more than two years after it was initially issued.
6/26 to 7/1 – The Hajj: This day begins the annual pilgrimage to Mecca that all Muslims must take once in their lives.
6/27 – Birthday of Helen Keller (People with Disabilities): while known as being both blind and deaf, Keller was one of the 20th century's leading humanitarians and co-founder of the ACLU.
July
7/2 – Birthday of Thurgood Marshall (Black American): well-known as a civil rights activist who served as an Associate Justice of the Supreme Court.
7/6 – Birthday of 14th Dalai Lama (Tibetan): Happy Birthday to a Nobel Peace Prize recipient and Tibet's leader in exile!
7/6 – Birthday of Frida Kahlo (Women, Mexican): one of the most recognizable painters of the 20th century.
7/18 – Birthday of Nelson Mandela (South African): civil rights leader for South Africa, and the country's first black president.
7/25 – Pioneer Day (Church of Jesus Christ of Latter-day Saints) observed: Utah official holiday marking the arrival of LDS church founder Brigham Young arriving to the Salt Lake area.
7/26 – Americans with Disabilities Act: outlawed the discrimination against people with disabilities.
7/30 – Al-Hijri: this day marks the start of the Muslim New Year — beginning the prior evening.
August
8/4 – Birthday of Barack Obama (Black American): Happy Birthday to the United States' first Black president!
8/9 – International Day of the World's Indigenous People (United Nations): created by the UN, celebrates the cultures of indigenous peoples around the world.
8/15 – Feast of the Assumption (Roman Catholic): marks the entry of Mary (mother of Jesus), body and soul, into Heaven.
8/18 – Birth of Lord Krishna (Hindu): also called Janmashtami, this day celebrates the birth of one of the most popular deities in the Hindu faith, celebrated with a great festival.
8/24 – Birthday of Marlee Matlin (People with Disabilities): Marlee Matlin is the only hearing-impaired actor to win the Oscar for best actor/actress.
8/26 – Women's Equality Day: commemorates the American women gaining the right to vote in 1920.
8/31 – Ganesh Chaturthi (Hindu): festival celebrating the birth of Lord Ganesha, the God of new beginnings and a fresh start.
September
9/15-10/15 – National Hispanic Heritage Month: This month honors the culture and contributions of both Hispanic and Latino Americans.
National Recovery Month: This month helps to educate all Americans on treatment and mental health services for those with substance use disorder.
9/20 – HeForShe (Women): initiated by the UN to promote gender equality.
9/22 – Autumnal Equinox: As summer moves into fall, the autumnal equinox is a time for various religious observances worldwide.
9/15 to 9/17 – Rosh Hashanah: This holiday is the Jewish New Year when Jews reflect on their faith.
October
Global Diversity Awareness Month: aims to promote knowledge and respect for various cultures.
National Disability Employment Awareness Month: advocates for people with disabilities, and their inclusion in the workforce.
Breast Cancer Awareness Month: aims to increase awareness of the disease, one of the leading causes of death in women.
National Polish American Heritage Month: dedicated to honoring Polish heritage, October was chosen because it was when Polish settlers first arrived in Jamestown, VA in 1608.
10/10 – World Mental Health Day (People with Disabilities): promotes mental health awareness and education, and advocates against social stigma relating to mental health.
10/10 – Indigenous Peoples' Day (United States): formerly called Columbus Day, honors the indigenous people of North America.
10/17– Spirit Day (LGBTQ+):This day is aimed specifically at LGBTQ youth and what their community can do to support them. You can participate in this day by wearing purple and speaking out against bullying.
November
Native American Heritage Month: celebrates the culture and heritage of individuals who deeply enrich the United States.
Movember- month-long fundraiser for men's issues, including prostate cancer, testicular cancer, and men's suicide.
11/1 – All Saints' Day, All Souls Day, Día de Los Muertos: These days are dedicated to all those who have passed away in the Christian faith as well as the Mexican and Aztec communities.
11/12 – Diwali: An important celebration in the Hindu faith in which a variety of deities are praised.
11/16 – International Day for Tolerance (United Nations): founded by the UN to promote respect for various religions, languages, ethnicities, and cultures.
11/16 – Dutch American Heritage Day: established to celebrate the longstanding friendship between the U.S. and the Netherlands.
11/20 – Transgender Day of Remembrance (LGBTQ+): seeks to remember those who were murdered due to transphobia.
December
12/1 – World AIDS Day: helps raise awareness of HIV/AIDs and money to cure it.
12/3 – International Day of Persons with Disabilities (United Nations): raises awareness for the rights and well-being of those with disabilities.
12/10 – International Human Rights Day (United Nations): adopted by the UN in 1948, celebrates the day it the Universal Declaration of Human Rights.
12/16-12/24 – Las Posadas (Mexican): religious festival in Mexico and some parts of the U.S. (primarily those with Mexican-Americans) of the Christmas season.
12/7 to 12/15 – Hanukkah: A Jewish holiday celebrating Jew rising up against their Greek-Syrian oppressors in the Maccabean Revolt.
12/22 – Winter Solstice/Yule: A festival celebrated by Pagan and Wiccan faiths.
12/25 – Christmas: A Christian holiday marking the birth of their lord and savior, Jesus Christ.
12/26 – Kwanzaa: An 8-day holiday often celebrated by Black Americans that was inspired by African harvest celebrations.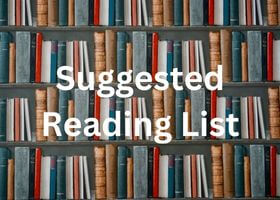 These books cover a wide range of topics related to discrimination and inequality in the real estate industry, including housing segregation, redlining, zoning laws, discriminatory lending practices, and the impact of public policy on communities of color. They provide a historical and contemporary perspective, and explore the ways in which discrimination and inequality continue to shape the housing landscape in the United States.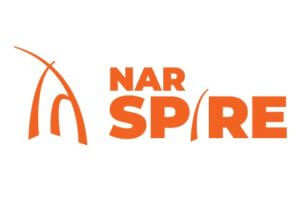 NAR's Spire program helps individuals learn the fundamentals of the real estate industry, fosters education, empowers serious consideration of real estate as a career path, and cultivates the development of generational wealth through property ownership.
Mentees will gain access to live virtual events and experts involved in residential real estate, commercial real estate, land, administrative roles, property management and more.
Mentors will provide mentees with one-on-one guidance, in-person networking advice, and a personalized perspective. Learn more…
Brokerage Toolkit
Washington REALTORS collaborated with Momentum Professional Strategy Partners, a full-service DEIA (Diversity, Equity, Inclusion, and Accessibility) consulting firm to develop important tools for leaders in the real estate industry. One of those tools is a Brokerage Toolkit that firms and local associations can use in recruitment efforts. It includes:
A summary of guiding principles and approaches for embedding a diversity, equity, inclusion, and accessibility lens into recruitment and engagement within the real estate industry.
A call to action for the real estate industry to make diversity, equity, inclusion, and accessibility central to decision-making processes.
A collection of sample applications that help translate motivation to work on racial equity into action. Learn more…
Dues Sponsorship Program
The Connecting Real Estate pilot sponsorship program is a one-year program that was approved by the Washington REALTORS® Board of Directors April 2022 with expenditures of up to $15,000 in total program costs. The one-year pilot program sponsors one year of REALTOR® member dues (local, state, and national) six months of MLS fees and up to $400 in continuing education for new BIPOC and LGBTQ+ licensees who meet requirements established by participating brokerages and approved by WR. The sponsorship is a loan, and the recipient will be required to repay the program in full no later than three years after receiving the financial award. Learn more…