Nominate a REALTOR® Good Neighbor in 2023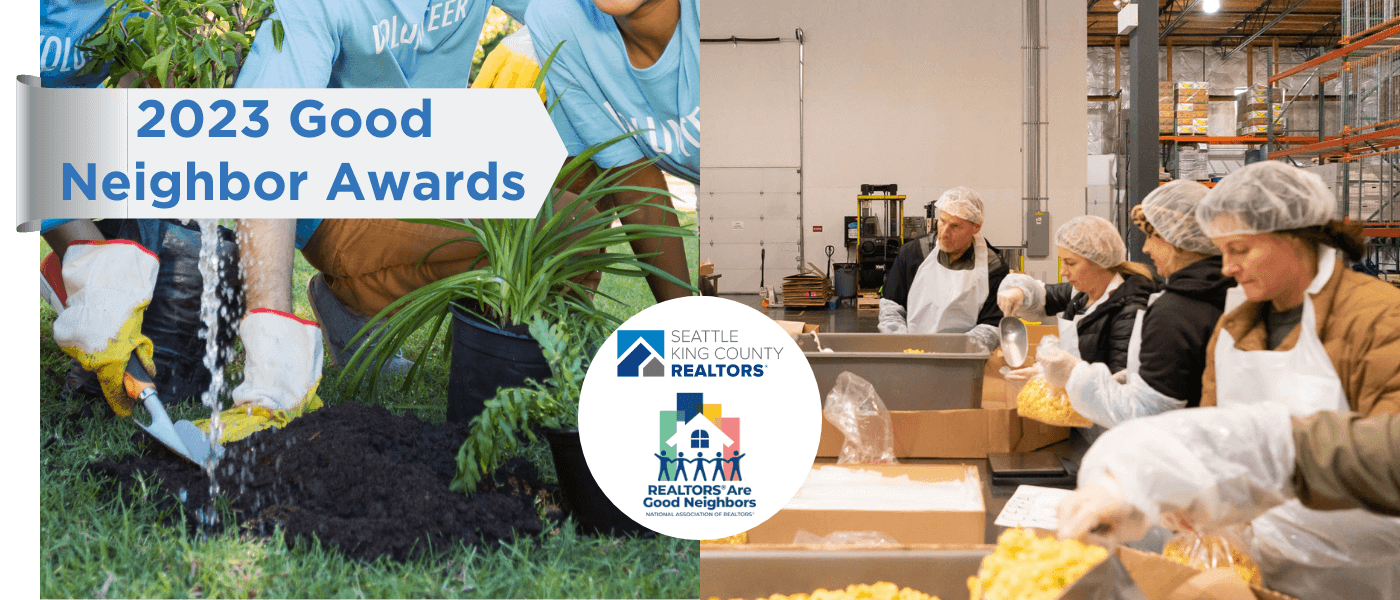 Do you know a REALTOR® who dedicates time to make a difference in our communities? Seattle King County REALTORS® welcomes nominations for 2023 Quarterly REALTOR® Good Neighbor Awards.
Aligned with the National Association of REALTORS® Good Neighbor Awards, we recognize REALTOR® members who make a positive impact on their community and gifts the organization through which they volunteer time and talents. These quarterly and annual awards seek to highlight, inspire, and preserve the individual contributions within the real estate industry toward improving the livability of our communities, as well as financially support the nonprofits that exist to do the same.
"In addition to recognizing and rewarding REALTORS® who go above and beyond in our communities, the Good Neighbor Awards also serve to inspire other REALTORS® to find ways to give back, help those in need, and promote kindness." said Kathryn Freitas, Good Neighbor Award Committee Chair. "If there's anyone who you would like to recognize, please take a few minutes to nominate them!"
Quarterly winners receive:
Framed Good Neighbor certificate;
Recognition to 7,500+ members on social media and SKCR website;
$500 for charity/organization they are involved with; and
Consideration to be the Annual Good Neighbor Award winner at the end of the year with an additional $1,000 for charity/organization they are involved with.
The Seattle King County REALTORS® Good Neighbor Awards program began in 2021 and we are excited to continue recognizing good neighbors in 2023.
"We make a living by what we get, we make a life by what we give."
—Winston Churchill