REALTOR® Wins on the Hill: Easing Restrictions on ADUs (HB 1337)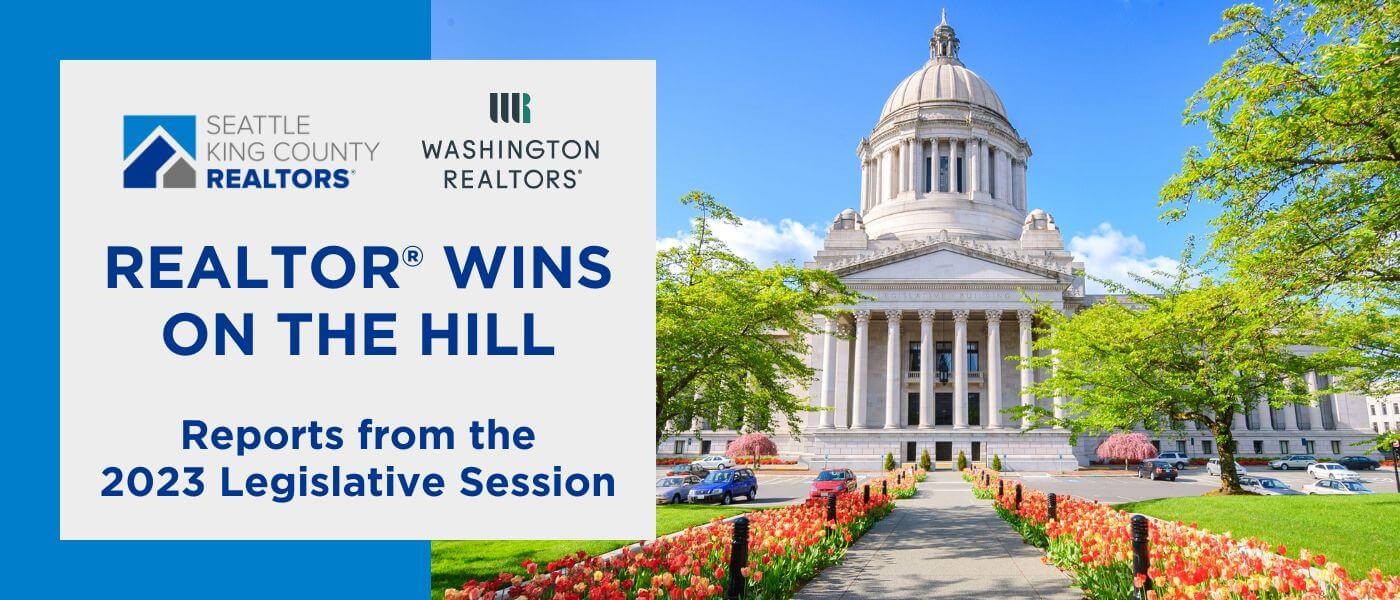 This year, Washington REALTORS® prioritized legislation that would increase housing supply and address the growing affordability problems in our region. HB 1337 was championed by the REALTORS® and passed in the Washington Legislature in the 2023 session. This bill makes it easier to build ADUs (accessory dwelling units) by requiring cities and counties to allow a minimum of two ADUs on a single-family-zoned property of 2,000 square feet or more.
Governor Inslee signed HB 1337 into law on May 8, and it will take effect on July 27, 2023.
In many cases, the law will override existing restrictions and regulations relating to ADUs. For example, cities and counties may no longer add requirements, like improving public streets or requiring off-street parking, as a condition of permitting an ADU. Regarding common building requirements like setbacks, design reviews, and entry locations, ADUs may not be subject to stricter requirements than the principal unit on the property.
HB 1337 does not override all restrictions, however. Cities and counties may still restrict the use of ADUs for short-term rentals according to existing codes.
By simplifying building codes and easing restrictions, HB 1337 will make it easier to add housing to communities experiencing urban growth.
Want to learn more about ADUs? SKCR offers regular clock-hour classes intended to increase knowledge around ADU development, as well as the opportunity to earn the "ADU Specialist" professional accreditation.
Next class: All About ADUs (Seattle), June 22 & 23, 9:00­­­-11:00 am both days, via Zoom (4 clock hours)