Issues & Impacts, Q3 2023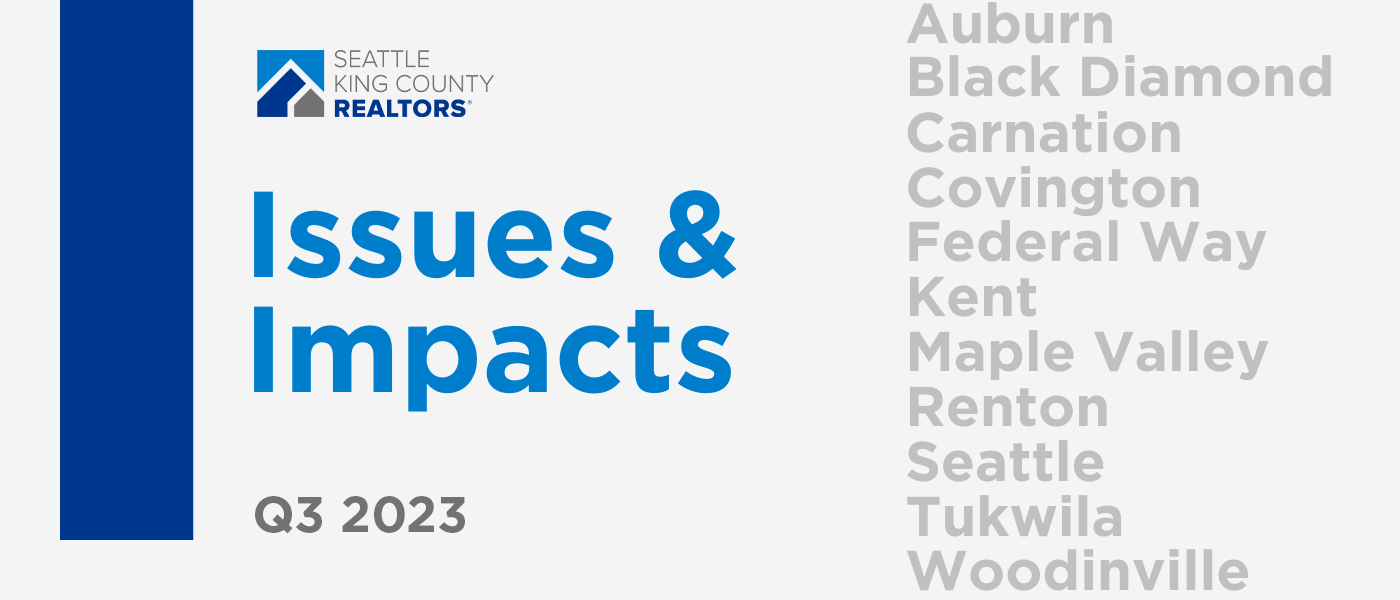 Seattle King County REALTORS® (SKCR) is working to ensure that public policies support homeownership and your business's bottom line.
Please contact Taylor Shanaman, Director of Governmental and Public Affairs, with any local legislative issues that may need our attention.
The next issue will be released in January 2024.